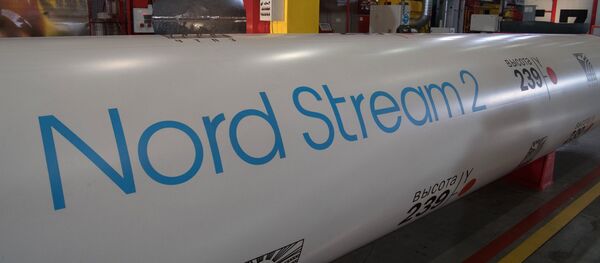 MOSCOW (Sputnik) — The public discussion of application documentation for the construction and operation of the Nord Stream 2 pipeline project will be held in Germany from April 18 to May 17, the operator said in a press release.
The Nord Stream 2 project envisions the construction of two gas pipeline legs with a total capacity of 55 billion cubic meters of gas annually from the Russian coast through the Baltic Sea to Germany. The new pipeline is to be built next to the Nord Stream pipe. Nord Stream 2 AG was established to plan, build and further operate the Nord Stream 2 gas pipeline.
Overall, the implementation of the Nord Stream 2 project requires obtaining permits from Russia, Finland, Sweden, Denmark and Germany. The process of obtaining the permit in Sweden began in September 2016. In early April 2017, the Danish Energy Agency (DEA) announced that it has received an application for the construction of Nord Stream 2 and will start its consideration.