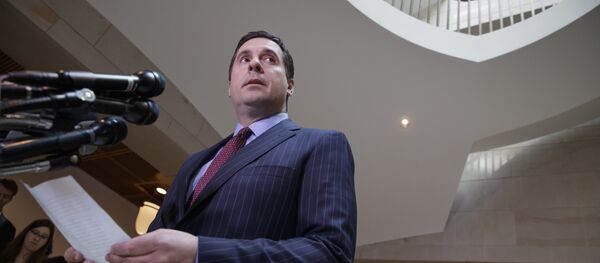 WASHINGTON (Sputnik) — Earlier in the day, Nunes announced his decision to step down temporarily from the committee's investigation into Russia's alleged role in the election and ties to US President Donald Trump.
"Chairman Nunes has offered to step aside as the lead Republican on this probe, and I fully support that decision," Ryan stated.
Senior member of the Intelligence committee Mike Conaway will lead the investigation, Ryan added.
Oh March 28, the groups Democracy 21 and Citizens for Responsibility and Ethics in Washington asked the Office of Congressional Ethics for a preliminary inquiry into whether Nunes disclosed classified information in connection with the Russia investigation.