WASHINGTON (Sputnik) — Syrian opposition claimed Tuesday forces loyal to President Bashar Assad had used a chemical gas on people in the northwestern province, killing nearly 80 and injuring 200. Assad argued his government has no chemical weapons after agreeing to have them destroyed in 2013. He also ruled out having used chemicals against own people.
"Scoop: President Trump has told some members of Congress that he's considering military action in Syria," CNN reporter Dana Bash stated in a tweet.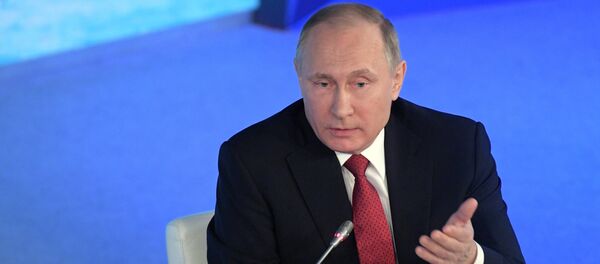 Opponents of President Bashar al-Assad have claimed that the Syrian Arab Army had used chemical weapons against civilians intentionally, something Syrian authorities strongly deny. No evidence has been provided to support the claims.
UK, US and French authorities put forth a resolution at an emergency UN Security Council meeting on Wednesday, accusing the Syrian government of gassing its own people.
Russian Foreign Ministry spokeswoman Maria Zakharova said earlier in the day that the US-UK-France-backed draft resolution on the chemical weapons in Syria is based on fake reports mosty from the White Helmets and the SOHR "which cannot be called reliable."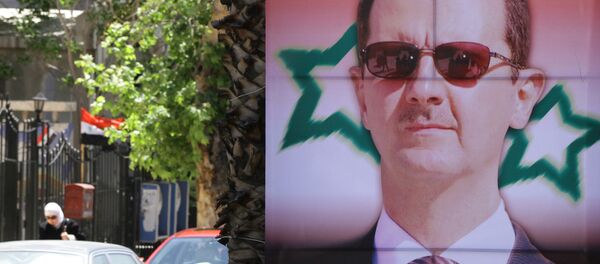 Russian President Vladimir Putin said on Thursday, in a phone call with the Israeli prime minister, the Tuesday incident needed to be cleared up before making any accusations.
The Russian Defense Ministry said early Wednesday the airstrike near Khan Shaykhun was carried out by Syrian aircraft, which struck a terrorist warehouse that stored chemical weapons slated for delivery to Iraq.
In 2013, the Syrian authorities agreed to transfer its stockpiled chemical weapons to international control for their subsequent destruction, so as to prevent them from falling into the hands of militants operating in the country.