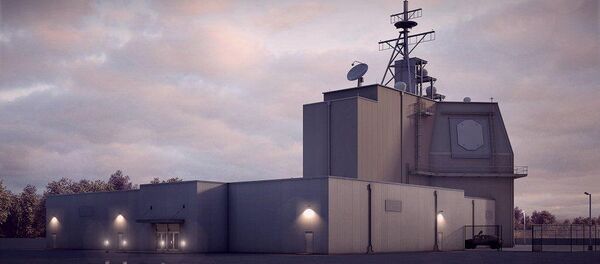 WASHINGTON(Sputnik) — The terminal mode AN/TPY-2 is the fire control radar for the Terminal High Altitude Area Defense ballistic missile defense system, the release noted.
"The US Missile Defense Agency has awarded Raytheon Company a $10 million contract modification to continue the development of hardware and software that will add gallium nitride, or GaN semiconductor technology to the AN/TPY-2 ballistic missile defense radar," the release stated.
GaN increases the radar's range, search capabilities and enables the system to better discriminate between threats and non-threats and increases the system's overall reliability, the release said.