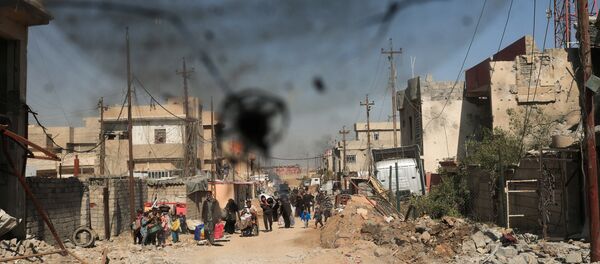 MOSUL (Sputnik) — The militants from Daesh on Friday used poisonous gas against civilians in the northern Iraqi city of Mosul, the Mosul municipality chief told Sputnik.
"Today the Daesh used shells with poisonous gas against civilians and government troops in the districts of Yarmouk and Matahin that had already been liberated [from Daesh occupation]," Abdul Sattar Habbo said.
He added that there was no information about the number of the victims of the chemical attack.