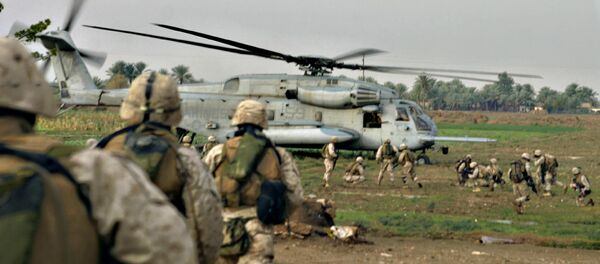 ANKARA (Sputnik) — On Thursday night, the United States
launched 59 Tomahawk cruise missiles
at the Syrian military airfield in Ash Sha'irat, located about 40 kilometers (25 miles) from the city of Homs. US President Donald Trump said the attack was a response to the alleged
chemical weapon use in Syria's Idlib
on Tuesday, which Washington blames on the Syrian government.
A number of states, including Australia, Israel, Saudi Arabia, Turkey and the United Kingdom have already expressed their support for the attack, while Russia called the US actions in Syria an aggression against a sovereign state based on an unjustified reason.
"We welcome this operation. I have been following it since four o'clock in the morning. But we do not think this is sufficient, I wish that this step by the United States was only the beginning. We will now always protect Syrian civilians. We use all our capabilities to protect the oppressed," Erdogan said at a rally broadcast by the NTV television channel.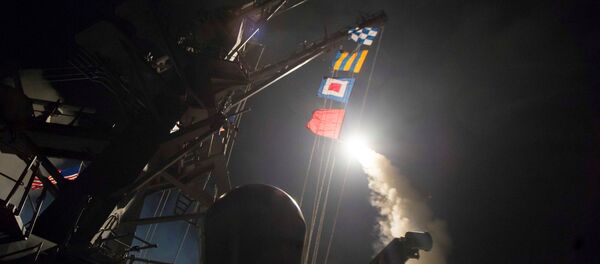 The US missile attack late on Thursday claimed the lives of 10 people, an officer of the Syrian Armed Forces told Sputnik. The Russian Defense Ministry said that the attack left two Syrian servicemen missing, four killed, and six suffering severe injuries from the fire.
On Thursday after reports US President Donald Trump is considering military action against Damascus over the Idlib chemical attack, Erdogan said Turkey will support Washington if it launches a military operation.