MOSCOW (Sputnik) — Earlier in the day, the French leader announced plans to convene France's security council meeting over the situation in Syria.
"France and its partners will take all the initiatives to relaunch the process of political transition in Syria," Hollande wrote on Twitter.
Hollande's statement came in light of the US strikes on Syria airfield, which took place late on Thursday.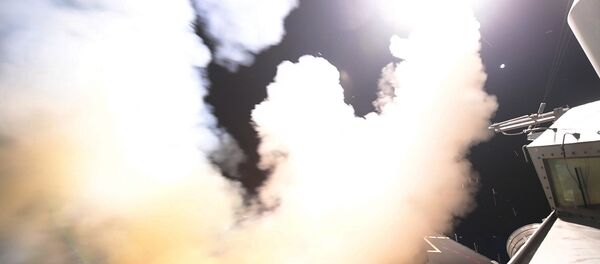 On Tuesday, the Syrian National Coalition of Revolutionary and Opposition Forces reported that some 80 people were killed and 200 injured in a chemical weapon attack in Idlib, blaming the Syrian army for the incident. The Syrian Armed Forces refuted the allegations.
Late on Thursday, the United States launched 59 Tomahawk cruise missiles at the Syrian military airfield in Ash Sha'irat near Homs. US President Donald Trump said the attack was a response to the alleged chemical weapon use in Idlib, which Washington blames on Damascus.
The attack was supported by US allies, which called the strikes a just and appropriate response. Moscow condemned the US strikes, saying it was "an aggression against a sovereign state in violation of the norms of international law." According to Russian authorities, strikes on Syria were an attempt to distract public attention from the mounting civilian casualties in Iraq.