Dan Gillian, who manages Boeing's EA-18 and F/A-18 programs, told reporters at the Navy League's Sea-Air-Space conference "It's a long-range, air-to-air counter-stealth sensor … Talk about complementary capabilities – that's something that Super Hornet brings to the carrier that nobody else has," DOD Buzz reports.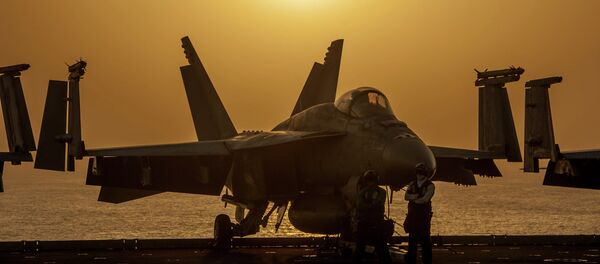 At the conference, held in National Harbor, Maryland, Gillian said that Block III upgrades, which include better tracking and more network integration capabilities, plus increased production and a "service life modification" maintenance program for the existing fleet will help keep the multirole fighter flying for the next few decades.
Supplemental heat tracking would be included in the Block III upgrades, and Aviation International News quoted Gillian saying, "I think a huge and significant change from the 2013 Advanced Super Hornet to the 2016-2017 Block III Super Hornet is the need for the Super Hornet to be a 'smart node' on the Navy's NIFC-CA [Naval Integrated Fire Control-Counter Air] network."
 "In the past we've talked about Super Hornet maybe could be just a dumb shooter with information passed to it … But with all the information available, with fusion, being [a contributor] to the network is really important," he added.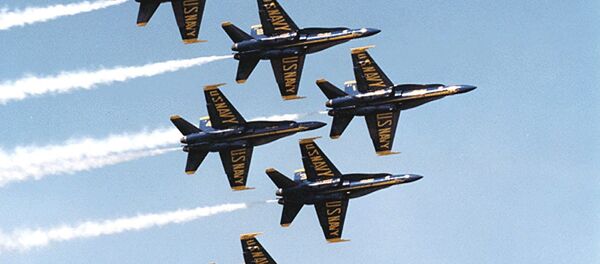 17 February 2017, 19:46 GMT
The maintenance program would seek to increase the craft's life from 6,000 hours to 9,000 through sustainment and engineering upgrades.
Operations against Daesh along with F-35 program delays have taken their toll on the current fleet. "Super Hornets have been flying hard and doing a lot of the country's work, putting a lot of hours on the airplane that weren't planned to be burned up," Gillian said. 
He noted that corrosion becomes a problem with aircraft that sit idle for long periods of time, so the service was conducting assessments to determine how frequently maintenance has to take place and to what extent.
Two Hornets per months are already being built by Boeing in St.Louis and Gillian said production could increase if foreign governments or the US Navy buy more of the fourth-generation aircraft.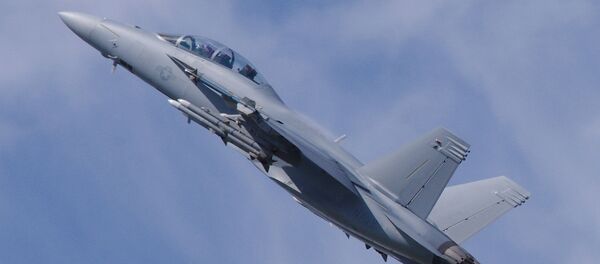 22 November 2016, 22:15 GMT
Congress hasn't voted on a funding request for 24 F/A-18E/F Super Hornet strike fighters for the 2017 fiscal year.
According to the Navy League the service had had 545 F/A-18E/F aircraft as of 2015, with plans to buy a total of 563. The Navy also plans to buy a total of 1153 EA-18G Growlers as well, as there were 114 of the aircraft as of 2015.
In November, the Canadian government dealt a blow to the F-35 program by negotiating to buy 18 Super Hornets. Prime Minister Justin Trudeau's Liberal Party said at the time that the country urgently needs "a new squadron of interim aircraft" for its 30-year-old fleet of CF-18s.
Before this move, the F-35 was considered the most likely aircraft to replenish the Canadian fleet.