VILNIUS (Sputnik) — Moscow has repeatedly refuted allegations of Moscow's military threat to the Baltic states. According to Russian Foreign Minister Sergei Lavrov, such statements are absurd and groundless.
"We are worried about the plans for the military exercise 'Zapad 2017'. The exercise will be held on the western borders of the Russian Federation and Belarus. Such actions have a negative implication for the security situation in Europe while increasing the risk of unforeseen incidents," Skvernelis said as quoted by the Lithuanian government's press service.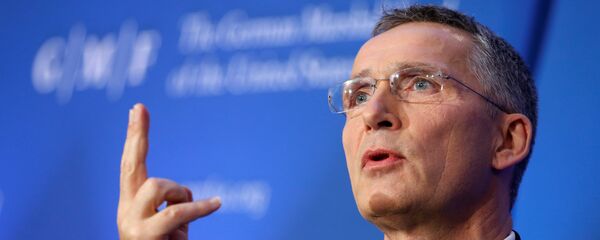 On April 3, the Lithuanian State Security Department and the Second Investigation Department under the National Defense Ministry issued a joint national security threat assessment which concluded that Russia may potentially be able to mobilize and start combat operations against the Baltic countries within just 24-48 hours. The report also called Russian-Belarusian 2017 joint drills an additional security threat.
Kremlin spokesman Dmitry Peskov responded to the report by calling it a result of a foreign-imposed "hysterical Russophobia" which undermines the interests of Lithuania's own population. In turn, Belarus has dismissed claims made about the Zapad-2017 drills as speculation.
NATO forces are deployed in Lithuania and several other Eastern Europe countries, a move which has prompted Moscow to repeatedly express concern over the military build-up close to Russia's borders. During a July 2016 summit in Warsaw, NATO agreed to deploy four multinational battalions to Estonia, Latvia, Lithuania and Poland. Over a dozen NATO states will contribute troops to the mission.