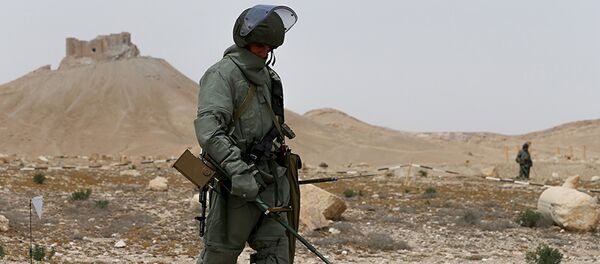 HOMS (Sputnik) — The center opened at a Homs military engineering college. A total of 70 servicemen from different military units will be trained there. Month-long courses will be led by Russian specialists.
"The opening of the center here in Homs is a result of friendship between Russia and Syria, the result of bilateral cooperation," chief of the Syrian army's engineering unit Lt. Gen. Abed Elkarim Aldiry said during the center opening ceremony.
According to Chief of the Russian Armed Forces' Engineer Troops Lt. Gen. Yuri Stavitsky, the Homs branch has a better geographical location in comparison to the branch in Aleppo and has training fields.