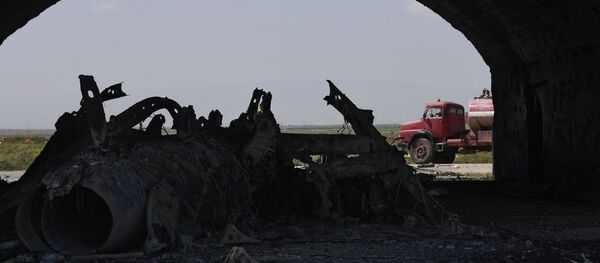 HOMS (Sputnik) — The delegation, which consisted of some 40 officers and generals who were accompanied by guards, examined the destroyed military ammunition and equipment warehouses.
The missiles hit nine hangars, one of which was completely destroyed while others were only partially damaged. The strikes caused the most extensive damage on the ammunition warehouses, with one of the missiles wiping out the fuel materials storage.
The primary runway remained mostly intact, but several of the smaller runways which led to the hangars were damaged by debris.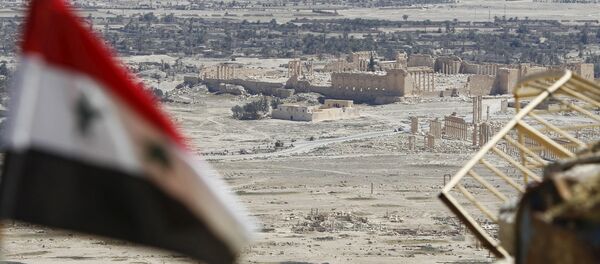 On Thursday night, the United States launched 59 Tomahawk cruise missiles at the Syrian military airfield in Ash Sha'irat in the province of Homs from which the reported chemical attack in Idlib province on Tuesday had allegedly been carried out.
Homs Governor Talal Barazi said earlier on Friday that the airbase had suffered insignificant damage after the overnight attack. According to Barazi, the attack left five servicemen and two civilians dead. According to the Russian Defense Ministry, two Syrian servicemen have gone missing and four have been killed.
A Sputnik correspondent, reporting earlier in the day from the scene of the attack, said that some aircraft and munitions had been salvaged, including five Syrian fighter jets. The runway also seemed to have been spared, he said, as well as a few hangars. However, eight other hanger had to be taken out of service.