MOSCOW (Sputnik) — Medvedev added that by its military action in Syria, the Donald Trump administration proved its extreme dependence on the opinion of the Washington establishment.
"Instead of the widely publicized thesis on the joint fight against the main enemy — ISIL [Daesh], the Trump administration proved that it would fiercely fight the legitimate government of Syria. In tough contradiction with the norms of international law, without the UN approval," Medvedev wrote on Facebook.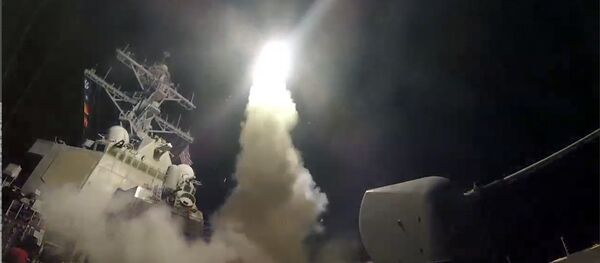 "In violation of its own procedures, which establish the need to notify Congress in advance of a military operation that is not linked to an attack on the United States. On the brink of military clashes with Russia," he wrote.
Medvedev said that the Russian-US relations have hit the bottom following the recent US missile strikes on Syrian government military facilities.
"Nobody exaggerates the value of election promises but, after all, there are limits of decency followed by absolute lack of trust. Which is sad for our completely spoiled relations. And of course, perfect for terrorists," Medvedev wrote in his Facebook blog.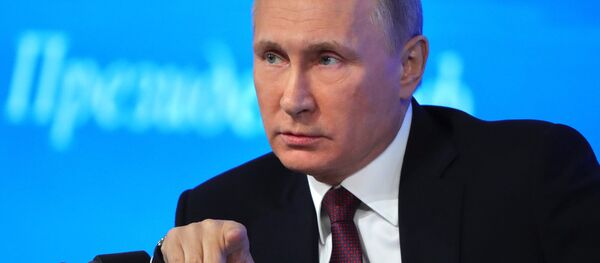 The United States launched 59 Tomahawk cruise missiles at the Syrian military airfield in Ash Sha'irat near Homs late Thursday, April 6. US President Donald Trump said the attack was a response to the alleged chemical weapons use in Idlib province on Tuesday, April 4, which Washington blames on Damascus.
On April 4, the National Coalition for Syrian Revolutionary and Opposition Forces said some 80 people were killed and 200 injured earlier that day in a chemical weapons attack in Khan Shaykhun, Idlib province, blaming the Syrian army for the incident. The Syrian army rejected the accusations and blamed militants and their patrons for the attack. Russia's Defense Ministry said Syrian aircraft hit a militants' arms warehouse with chemical weapons to be delivered to Iraq.