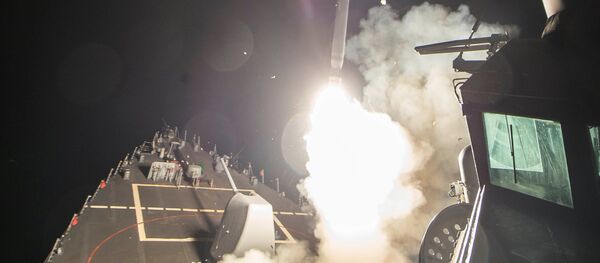 "One of our air bases in the central region was exposed at dawn today to a missile strike by the United States, leading to losses," Syrian state TV reported, citing the unnamed source. 
Around 60 Tomahawk cruise missiles were launched on Thursday night at the military airfield in Ash Sha'irat 38 kilometers southeast of the city of Homs, NBC reported, citing US military officials.
US Department of Defense Spokesman Capt. Jeff Davis said that initial assessment of the missile strike shows damage to the Syrian aircraft, support infrastructure and equipment.
"We are assessing the results of the strike," Davis said. "Initial indications are that this strike has severely damaged or destroyed Syrian aircraft and support infrastructure and equipment at Shayrat Airfield, reducing the Syrian Government's ability to deliver chemical weapons."
US military ships in the Mediterranean launched the strike between 8 and 9 pm ET.
No immediate information on possible human casualties was available. The strikes targeted aircraft and infrastructure, including the runway, but not people, US officials told NBC.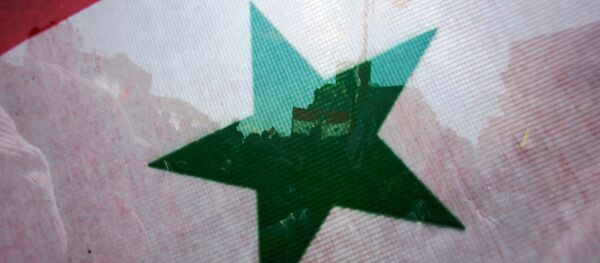 On Tuesday, an alleged chemical weapon attack in Syria's militant-held Idlib province claimed the lives of some 80 people and inflicted harm on an additional 200 civilians. The Syrian National Coalition of Revolutionary and Opposition Forces blamed the Syrian government troops for the attack, while Damascus has refuted these allegations.
According to Syrian officials, the Syrian Arab Army gave up its entire arsenal of chemical weapons under the supervision of the Organization for the Prohibition of Chemical Weapons in August of 2014. The destruction of Syria's chemical arsenal was confirmed by the UN's inspections. Russia's Ministry of Defense alleged that exposure to chemical materials in Idlib occurred after Syrian jets bombed a warehouse where rebels produced their own chemical weapons.