MOSCOW (Sputnik) — The US launched 59 Tomahawk cruise missiles at the Syrian military airfield in Ash Sha'irat near Homs late Thursday. US President Donald Trump said the attack was a response to the alleged chemical weapon use in Idlib on Tuesday, which Washington blames on Damascus.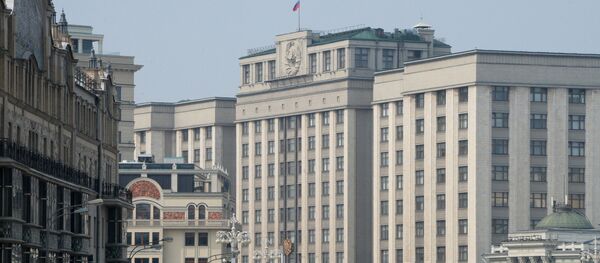 "The attack on the air base resembles the bombing of Yugoslavia, military intervention in Iraq, the destruction of Libya and other acts of neglect of international law by the US," Morozov said.
Morozov later denounced the US attack as going beyond international law and defying political logic.
"It is now quite obvious that the Idlib chemical attack was a US provocation to justify the strike on the air base," Morozov stressed.