UNITED NATIONS (Sputnik) — On Thursday night, the United States launched 59 Tomahawk cruise missiles at the Syrian military airfield in Ash Sha'irat, located about 40 kilometers (25 miles) from the city of Homs. US President Donald Trump said the attack was a response to the alleged chemical weapon use in Syria's Idlib on Tuesday, which Washington blames on the Syrian government.
"It is… damaging the possibility of [investigating] what happened," Llorenti told reporters. "Now the United States believe that they are investigators, they are attorneys, judges and they are the executioners. That's not what international law is about."
The US missile launch is a flagrant violation of the UN Charter, which prohibits unilateral actions, Llorenti explained.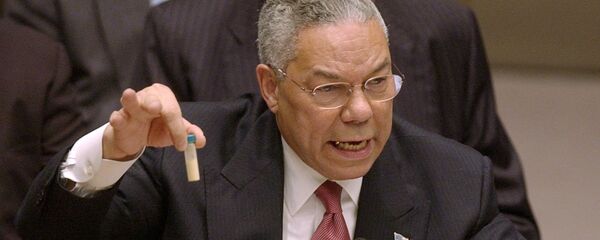 The ambassador added Bolivia had called an emergency UN Security Council meeting in an attempt to defend multilateralism.
While the Security Council was actively discussing various draft resolutions regarding the chemical attack, Washington was actively planning another attack, he charged.
The UN Security Council is holding an emergency meeting on Friday to discuss the US missile launch.
On Tuesday, an alleged chemical weapon attack in Syria's Idlib province claimed the lives of some 80 people and inflicted harm on an additional 200 civilians. The Syrian National Coalition of Revolutionary and Opposition Forces, that reported the attack, as well as a number of Western states, blamed the Syrian government troops for the attack, while Damascus has refuted these allegations, with a Syrian army source telling Sputnik that the army did not posses chemical weapons.