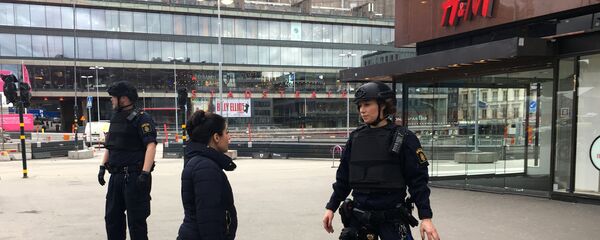 STOCKHOLM (Sputnik) — On Friday afternoon, a stolen truck rammed into a crowd on a major pedestrian street in Sweden's capital, Stockholm. At least four people were killed and over a dozen were injured as a result.
"Six of the victims, hospitalized after the attack, were dismissed from hospital back home. Nine people still remain in hospital, in particular, eight adults and a child," the administration told Radio Sweden (Sveriges Radio).
So far, police arrested two man on suspicion of being involved in the deadly attack.
Swedish Prime Minister Stefan Lofven said the attack was most likely an act of terrorism.
The investigation is underway.