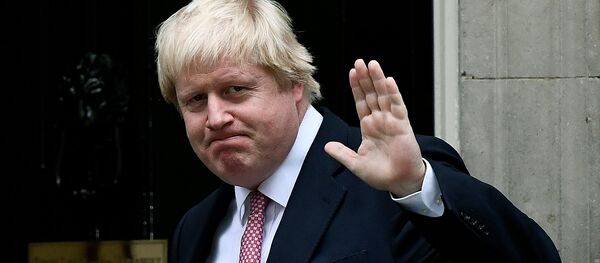 Earlier in the day, the UK government official website announced that
Johnson had canceled his visit to Moscow
, scheduled for April 10, due to the recent developments in Syria with the foreign secretary having said that his priority was to maintain positive relations with the United States and other countries in the run up to the G-7 meeting.
"We can say that it was predictable," Godovanyuk told Sputnik.
Johnson's made contradictory and harsh statements about Russia even before the US attack on Syria. In particular, he blamed Russian hackers for their alleged involvement in the US electoral process, saying that they can pose a threat to Britain as well.
"Such tough statements have been made for some time, and, in general, they did not contribute to the elaboration of a constructive bilateral agenda," Godovanyuk said.
Escalation in Syria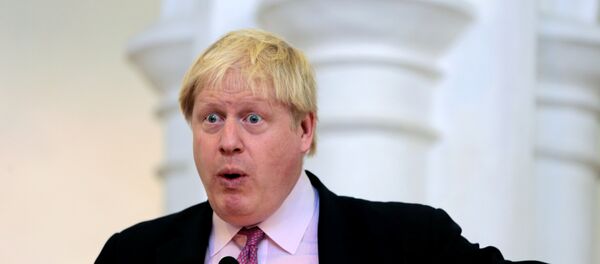 "Well, of course, the aggravation of the situation around Syria and Russia's position on US strikes on the Syrian air base certainly do not contribute to a constructive dialogue between Russia and the United Kingdom, the closest US ally, " the expert said.
In her opinion, "now we just need to talk and negotiate like never before, because the situation is really very tense" and "should be resolved as quickly and constructively as possible."
Prospects of Bilateral Relations
The expert also noted that Britain takes a rather tough position with respect to Russia.
"That is why, I do not foresee any positive shifts in Russian-British relations in the near future," Godovanyuk said.
Earlier, the Russian Foreign Ministry's spokeswoman Maria Zakharova commented on the decision saying that stability and consistency had ceased to be a hallmark of the West's foreign policy long time ago and pointed out that Russia has always advocated building stable relations, based on international law.