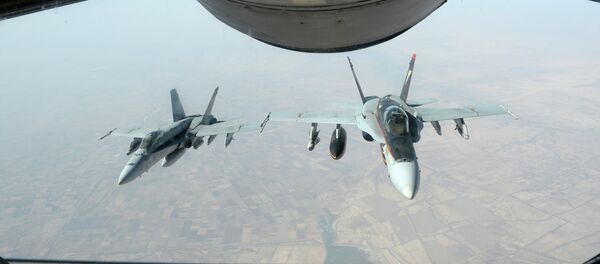 DAMASCUS (Sputnik) — Earlier in the day, Syrian SANA news agency reported about ten casualties.
According to the Al Masdar media outlet, the US-led coalition bombed Hanida village to the west from Syria's Raqqa. At least 20 civilians were killed including four children.
The US-led coalition is currently carrying out airstrikes near Raqqa to support the offensive of Kurdish-led Syrian Democratic Forces (SDF) against Daesh.
The Rage of Euphrates operation aimed at liberating Raqqa from Daesh, which seized the town and proclaimed it as own capital in 2014, was launched in November 2016 by the SDF.