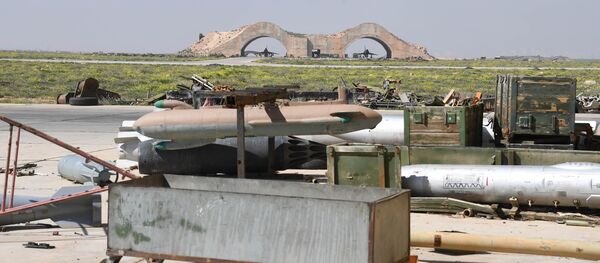 MOSCOW (Sputnik) — Russian military facilities in Syria, in particular Hmeymim base and naval facility in Tartus, are protected by modern air defense systems, Deputy Commander of Russia's Aerospace Forces Lt. Gen. Viktor Gumenny said Saturday.
"During these two years we have created an armed forces grouping in Syria in accordance with the decision of the commander-in-chief [Russian President Vladimir Putin] and the minister of defense. Today, the facilities at our base in Hmemim and navy facilities in Tartus are protected, thus, we have enabled operation of our Aerospace Forces in terms of use of aircraft," Gumenny told the Echo of Moscow broadcaster.
He added that necessary steps to re-equip and improve air defense in the Russian region of Crimea, as well as in the Russia's Arctic zone were made.
"We managed to promptly create a system of intelligence and we are protecting our facilities by long-range anti-aircraft missile and artillery weapon systems," Gumenny added.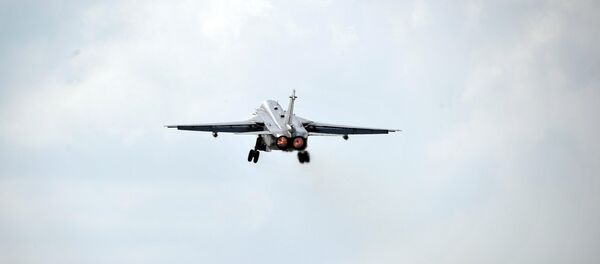 On Friday, Russian Defense Ministry spokesman Maj. Gen. Igor Konashenkov said Russia's air group at the Hmeimim facility in northwestern Syria is protected by the S-400 and S-300 air defense systems, as well as the Pantsir-S1 surface-to-air missile launchers. Konashenkov specified that the S-400 and Pantsir systems provided air cover to the Russian aviation grouping at Hmeimim, while the S-300s protected Russia's naval facility in Tartus.
Russia began airstrikes against terrorists' targets in Syria on September 30, 2015, following a request from Syrian President Bashar Assad.