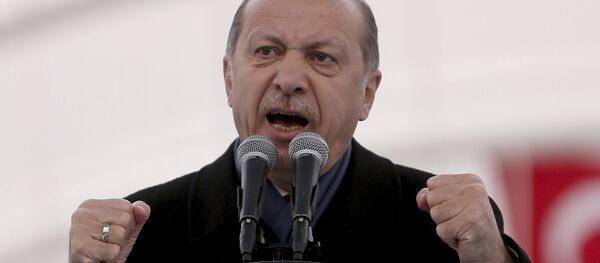 He also called to establish as soon as possible a "transition government" in Syria, without the involvement of President Bashar Assad.
On Thursday night, the Pentagon launched 59 Tomahawk land attack missiles targeting the Shayrat air base, operated by the Syrian Arab Army. The operation, according to the Pentagon, came in retaliation for an alleged chemical attack, which claimed nearly 80 lives and left 200 injured on the outskirts of Khan Shaykhun, a town in the rebel-held province of Idlib, on Tuesday.
Last week, United States Secretary of State Rex Tillerson said during a visit to Ankara that the "long-term status" of Assad should be decided by the Syrian people.
Moreover, White House spokesperson Sean Spicer said in a briefing that Washington should accept the political reality with respect to Assad and focus on eliminating Daesh.
Earlier, US Ambassador to the UN Nikki Haley said: "When we're looking at this, it's about changing up priorities and our priority is no longer to sit and focus on getting Assad out."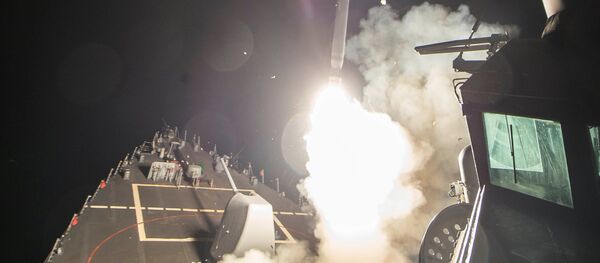 Commenting on that, former CIA officer Phil Giraldi said in an
earlier interview
with Sputnik that the statement marked a clear repudiation of former President Barack Obama and Secretary of State John Kerry's determination to drive Assad from office and insist on a regime change in Damascus.
"The Obama administration never let go of its desire to replace Assad as the cornerstone of bringing peace to Syria," Giraldi said.
However, the Thursday missile attack by the Pentagon has left no room for such optimistic expectations.
In an interview with Sputnik Turkey, former Turkish Ambassador to the US Faruk Logoglu said that Ankara's support for Washington's actions in Syria is a mistake. He also said that having attacked the Syrian air base, the US dealt a serious blow to the Syrian settlement.
"Some days ago the US said that only the Syrian people can decide Assad's future. Washington has made a U-turn with its hostile move against Assad. This will only aggravate the chaos in Syria. Terrorists, first of all Daesh, will strengthen due to the political vacuum and the ongoing instability. This move creates the risk of breaching the ceasefire in Syria. Having attacked the Syrian air base, the US dealt a serious blow to the Syrian negotiating process," Logoglu said.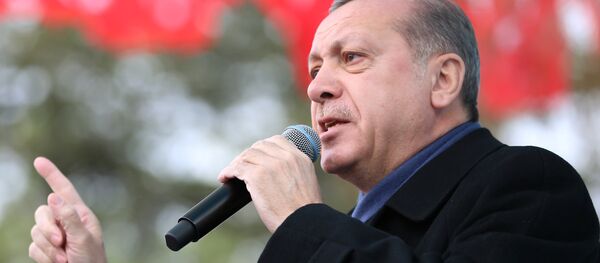 He added that the fact that Ankara supported the missile strike adds to Turkey's erroneous policy toward Syria.
"The Turkish policy in Syria is mistaken. Washington's aggression will inspire Syrian rebel forces and they could withdraw from the Geneva talks," the diplomat concluded.
Never miss a story again — sign up to our Telegram channel and we'll keep you up to speed!