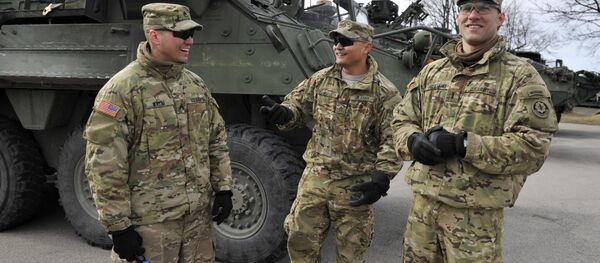 RIGA (Sputnik)
–
According to the Delfi media outlet, pupils will learn about nuclear, biological and chemical weapons as well as individual and collective protective measures in case of attack.
"We are calling to change the paradigm of understanding the state defense from the belief that only a soldier with weapons supported by allied forces can fight to the assurance that each patriot of the country may contribute to protection of the state," Latvian Minister of Defense Raimonds Bergmanis said as quoted by the media.
The children will be provided with information about different types of mines and explosives as well as rules of behavior on mine fields.
The subject will be introduced at secondary schools in 2020 – 2021. Now military education is included in curricula of 18 Latvian schools with about 360 children passing the course.
Never miss a story again — sign up to our Telegram channel and we'll keep you up to speed!