MOSCOW (Sputnik) — More than 200 volunteers from Germany have joined Kurdish troops fighting against the Islamic State terror group (ISIL or Daesh, outlawed in Russia) in the Middle East since 2013, according to a German government document obtained by Neue Osnabruecker Zeitung newspaper Monday.
According to the government response to the request of the country's Left Party, cited by the news outlet, 204 volunteers left Germany to support Kurds on the territory of Syria and Iraq in their fight against Daesh. As many as 69 percent of them had German passports, according to the document.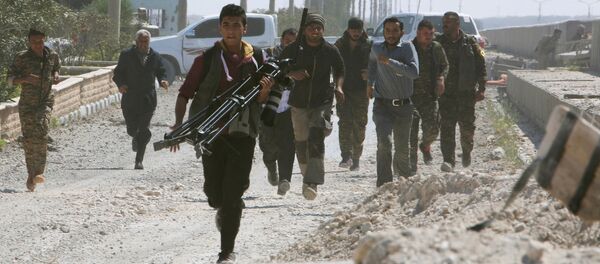 The data of Germany's Ministry of the Interior showed that among the volunteers who have left Germany since 2013, 102 have returned. Apart from this, three German nationals were killed in the fights against Daesh over the last four years, according to the government's response.
Syrian Kurds have formed the Rojava region which became de facto autonomous as a result of the Syrian civil war. Iraqi Kurds living in the autonomous Kurdistan Region are seeking for independence from the Iraqi government. Both regions have troops fighting against Daesh in the Middle East.
Daesh captured part of Syria and Iraq in 2014, proclaiming the so-called caliphate on the seized territories.