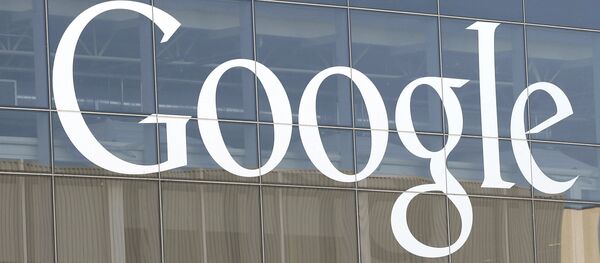 MOSCOW (Sputnik)
–
On Friday, Google said in an official blog post that the company has launched a new feature, to be available worldwide, in which results of searches and news would be integrated with information from various fact-checking websites, ultimately determining whether the information is considered true or false.
"It's worse than censorship. In fact, this is Orwell's '1984' with its Ministry of Truth, which says what is good and what's bad. I believe that we are going straight to the point of total censorship," Chollet said.
He added that there would be several hundreds or thousands of fact-checkers, mainly from the US mainstream media like The Washington Post and The New York Times.
According to Google, the new feature was introduced as a part of its efforts to help combat the spread of misinformation and fake news. Fact checks would not be provided by the company itself and would instead use fact-checking findings from such web sources as PolitiFact and Snopes. According to the company's blog, the international fact-checking community currently consists of 115 organizations.
Never miss a story again — sign up to our Telegram channel and we'll keep you up to speed!