ANKARA (Sputnik) — An explosion which struck the Turkish southeastern city of Diyarbakir on Tuesday is not considered to be a terrorist attack, Turkish Interior Minister Suleyman Soylu said.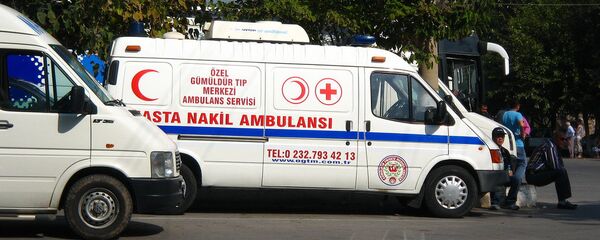 Earlier in the day, Turkish media reported of an explosion coming from inside of a police armored-vehicle repair shop in Diyarbakir, not far from an anti-terrorism police unit building and leaving up to ten people dead.
"There was no any interference from the outside. The explosion took place during the repair works. One person was severely injured, while others were lightly injured," Soylu said, as quoted by the NTV broadcester.
Earlier in the day, it was reported that a gas cylinder explosion during repairs may have caused the incident.
The Kurdistan Workers Party (PKK), outlawed in Turkey as a terrorist organization, actively operates in Diyarbakir, which is also known as the unofficial Kurdish capital. Tensions between Ankara and Turkish Kurds escalated in July 2015 when a ceasefire between Turkey and PKK collapsed over a series of terrorist attacks, allegedly committed by PKK members.