It seems that Mattis must be trusted on his word that Assad acted to kill his own people, because he seems unable to furnish any evidence for his bold claims. "The Syrian regime attacked its own people using chemical weapons," Mattis said. "I personally reviewed the intelligence, and there is no doubt the Syrian regime is responsible for the decision to attack and for the attack itself."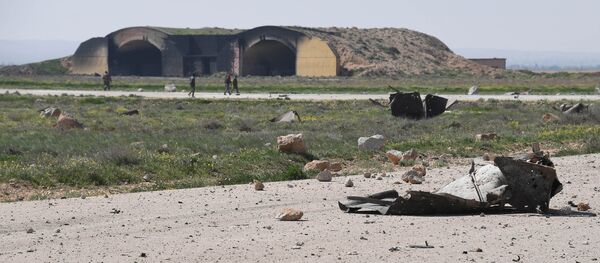 "We know," Mattis said, that Assad planned, orchestrated and executed the tragedy at Idlib. Rumors that Moscow knew of the alleged chemical attack in advance were squashed by the defense secretary, who said the responsibility fell squarely on Assad's shoulders. 
A four-page "unclassified" White House document hardly provides substance that would warrant the allegations. Instead, accusations hurled against Assad rely on "credible open source reporting" that "tells a clear and consistent story."
The White House report claims "the Syrian regime maintains the capability and intent to use chemical weapons against the opposition." But former US Secretary of State John Kerry has said that Washington and Moscow agreed to a deal to get "100%" of chemical weapons out of Syria. On July 31, 2015, President Barack Obama said all chemical weapons in Syria had "been destroyed by the international community."
If Washington deems chemical warfare is ever used again in Syria, US President Donald Trump will conduct more missile strikes, Mattis warned. On Tuesday, Russian President Vladimir Putin said that, based on Russian intelligence sources, rebel groups may conduct chemical weapons attacks to provoke more strikes against Assad. 
The Syrian government has denied any and all involvement with the use of nerve agents, and President Putin also said on Tuesday that Russia would pursue an investigation conducted by the UN to determine what happened with regards to the use of chemical weapons in Idlib. 
Mattis also asserted that the US would not be altering its current trajectory in Syria to defeat Daesh: Last week's missile strikes were not a strategic move to throw the US off its path of defeating Daesh, he explained, but rather a one-time response to the Idlib tragedy. Furthermore, the US has no plans to conduct a regime change operation.
Mattis asserted that "nothing in [Russia's] best interest" suggests "they want this situation to go out of control."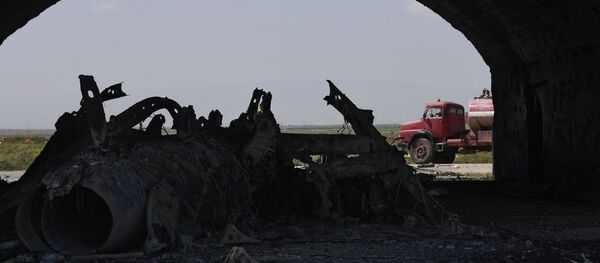 "I am confident the Russians will act in their own best interests," he commented, reiterating claims that the Pentagon took "appropriate action" to ensure no Russians were in harm's way in Syria when the strike was launched. 
Moscow previously called the strikes an "aggressive act against a sovereign state" and suspended the deconfliction channel used by the two countries.