MOSCOW (Sputnik) — On Monday, the prison's workers staged mass protests, triggered by an accident which took place on April 6, when six prison guards were injured during fighting between the inmates. The demonstrators demanded security guarantees, increasing staff numbers and reducing number of prisoners. They built up barricades and set them on fire, as well as blocked the road leading to the facility.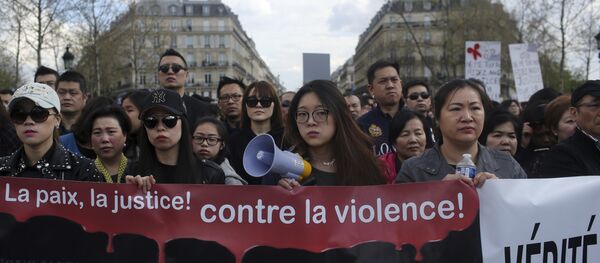 "We call for hiring people on the available positions. We demand to delay the opening of the prison's sector to assess the extent of prisoners' radicalization. This sector is set to start operating at the end of April, however, without recruitment of additional staff by the administration it will be necessary to resort to the officers from other sectors. It means that working conditions will deteriorate, which means there will be a lack of employees, and when there is a lack of employees, it affects the security of the facility," Legentil said.
He added that the Fleury-Merogis staff called for the facility to be searched. Legentil stressed that the guards had regularly become victims of violence and inmates' aggression.