WASHINGTON (Sputnik) — On Sunday, Haley told CNN that the United States believes regime change in Syria is inevitable while Tillerson, during an interview with CBS, claimed the Trump administration's top priority is defeating Daesh, not removing President Bashar Assad.
"Tillerson and Haley are Trump's employees and are not particularly influential with Trump himself," Todd said. "They are there to deliver certain lines to distract the audience and then step back while the hero carries out the real plot."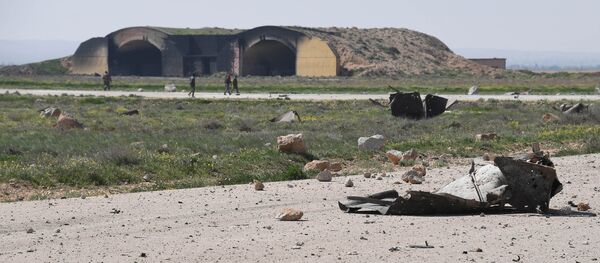 US Defense Secretary James Mattis and, to a lesser degree, National Security Adviser H.R. McMaster, are much more important than Haley and Tillerson in terms of gauging where Trump's strategy in Syria is headed, Todd explained.
However, Todd pointed out, even Mattis and McMaster take direction from the president, who is interested in promoting the Trump brand "above all else." Hence, Trump is unlikely to do anything too drastic or get bogged down in Syria.
"Too much focus on Syria over time is clearly not going to benefit the Trump brand and is therefore not a likely scenario," Todd said.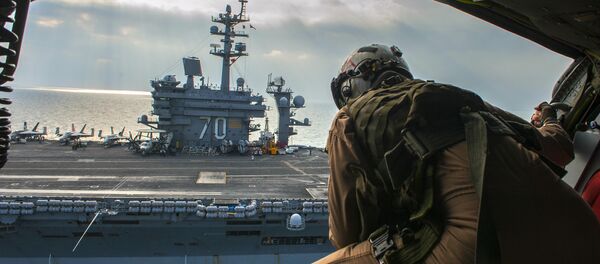 Todd claimed that the United States does not really care about the welfare of the Syrian people, "except insofar as the media highlights certain horrifying atrocities, always involving children under 10 years old."
Trump, Todd argued, seems like a president with a very short attention span who wants adulation, the type of which he garnered from the strike on Syria last week.
Yet while a one-off attack has yielded attention and praise, Todd continued, Trump is not "stupid" enough to "fall on his sword" over Syria.
"We need to look at Syria, and indeed the world as a whole, from a Trump business perspective," Todd concluded. "This requires a huge shift in thinking and is indeed impossible for most traditional analysts."
Tillerson is scheduled to visit Moscow and meet with Russian Foreign Minister Sergei Lavrov on April 11-12. On Monday, White House Press Secretary Sean Spicer said Tillerson's visit would focus on getting Russia "on the same page" as the United States vis-a-vis Syria.
Last week, the United States fired 59 Tomahawk cruise missiles at Ash Sha'irat airbase near the city of Homs in response to an alleged chemical weapons attack against Syrian civilians in Idlib province on April 4.