MOSCOW (Sputnik) — The Bulgarian coalition government will be formed as a result of negotiations between the largest The Citizens for European Development of Bulgaria (GERB) party and the United Patriots (OP) coalition in early May, GERB's member Delyan Dobrev said Wednesday.
According to Dobrev, as quoted by The Sofia Globe outlet, the sides to the negotiations have reached consensus on most of the aspects of the governance program and there is no risk of the unsuccessful talks.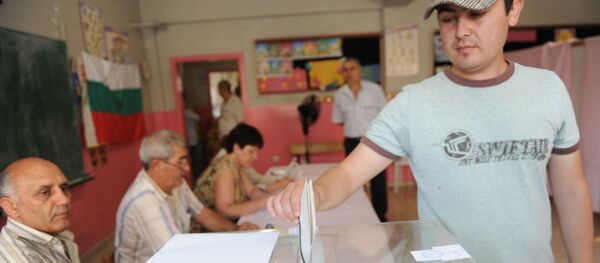 A number of parliamentarians involved in the negotiations said earlier that the joint governance program, which would have support of 122 members of Bulgaria's parliament out of 240, could be made public on April 13, according to the same reports. The government is likely to be headed by GERB's leader and former country's Prime Minister Boyko Borissov, the outlet suggested.
The negotiations between the political forces began after the snap election was carried in Bulgaria on March 27 following the resignation of Borissov in November 2016 over the defeat of GERB's candidate in the presidential election.