PARIS (Sputnik) — France and the rest of Europe must use the recent US missile strike on the Syrian military airfield in Ash Sha'irat to bring the conflicting parties back to the negotiating table, French President Francois Hollande said Wednesday.
"Once [US President] Donald Trump made this choice, regardless of how we interpret it — a domestic policy motivation, a single strike, a willingness to impress or simply his unpredictability — he created an event, which must be used politically by France, Europe to bring various parties to the conflict back to the negotiations," Hollande told the French newspaper Le Monde.
According to Hollande, the chemical attack in Idlib province which prompted the US strike was of a tactical nature and was carried out from an aircraft.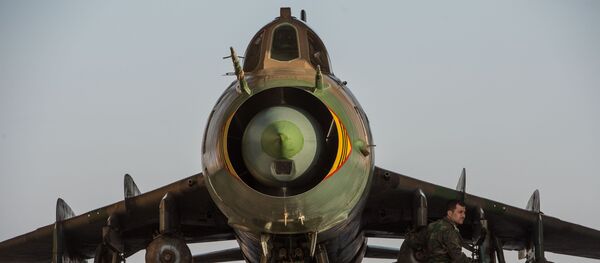 Major western powers, including France, consider the US missiles as a just response to the alleged chemical weapons use in Idlib, which they said was carried by Damascus. However, Syrian Foreign Minister Walid Muallem denied the government's involvement in the Idlib incident, saying it had never used chemical weapons on either civilians or terrorists operating in the country and will never do so.
On April 6, Russian President Vladimir Putin said that the groundless accusations in the chemical weapons incident in Syria's Idlib were unacceptable before an investigation into the matter had been carried out.