Several reports have recently suggested that US President Trump is considering providing assistance for an offensive on a key port held by rebels in Yemen and has already increased intelligence sharing and logistics support.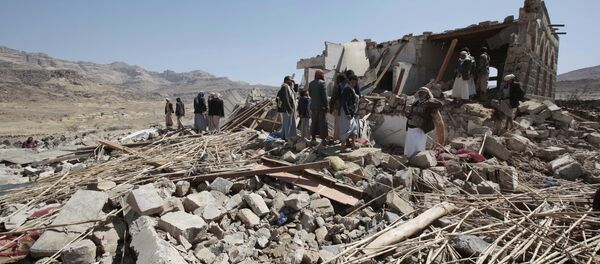 In addition, the US leader is reportedly considering allowing an arms sale to the Saudis that Obama blocked, and has additionally approved an arms sale to Bahrain, which is part of the Saudi coalition.
In light of the US President's willingness to also engage in Syria through missile strikes without Congressional authority, 55 US Representatives recently called on him to come to Congress before taking military action in Yemen. They sent a letter to their President warning that "direct support for the Saudi coalition's war against Houthis would take too many resources away from the counterterrorism fight against al-Qaeda in the Arabian Peninsula."
"Engaging our military against Yemen's Houthis when no direct threat to the United States exists and without prior congressional authorization would violate the separation of powers clearly delineated in the Constitution. For this reason, we write to request that the Office of Legal Counsel (OLC) provide, without delay, any legal justification that it would cite if the administration intends to engage in direct hostilities against Yemen's Houthis without seeking congressional authorization," the Congressmen wrote.
Another group of US lawmakers said on Monday that they had requested more information from President Donald Trump's administration about the potential sale of precision-guided munitions to Saudi Arabia, expressing concern over the civilian casualties in Riyadh's campaign in Yemen that delayed the deal last year.
Thirty, mostly Democratic, lawmakers signed the letter to US Secretary of State, Rex Tillerson, and Secretary of Defense, James Mattis, citing worries that the administration plans to go ahead with the sale.
"As you know, the previous administration made the decision in December 2016 to halt a planned sale of precision-guided munitions (PGM) to Saudi Arabia due to concerns over widespread civilian casualties and significant deficiencies in RSAF's (the Saudi Air Force's) targeting capabilities," the letter, dated Friday but released on Monday, said.
"According to recent reports, however, the State Department has now reversed course and removed the suspension on these PGM sales," they said in the letter, led by Representative Ted Lieu, a Democratic member of the House Foreign Affairs Committee.
Commenting on the above letters, Director of Human Rights for Yemen from London, Kim Sharif compared what is already going on in Yemen with a Nazi-era concentration camp.
"What is going on in Yemen is the Auschwitz (a network of German Nazi concentration camps and extermination camps built and operated by the Third Reich in Polish areas annexed by Nazi Germany during World War II) of our time,"  she told Radio Sputnik
"We need to look at what else the US is doing to aid and abet these crimes in Yemen," she said.
She further elaborated that the US is doing the fuelling for Saudi jets, it is providing intelligence, it is also providing marines in the south of Yemen.
"And what business do they have in the southern part of Yemen," she questioned.
However even one signal from the US to the Saudis will be enough to stop their campaign, she noted. Without US support they can't continue their criminal behavior.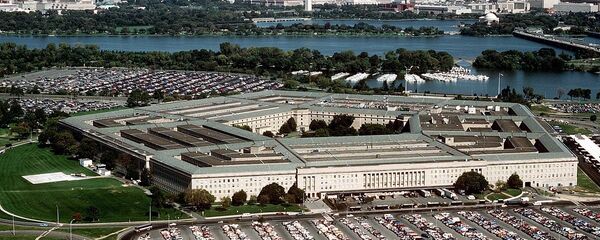 The US actions in the Arab country, the human rights activist said, pose a great danger to the international community.
"The danger is that the international platform in terms of legal relations and international conventions has become anarchic, and quite frankly, Nazi and fascist in its operation. That can't be sustained because the rest of the world do have an interest in maintaining law and order on the international platform," she said.
If the US administration does not take these letters seriously, she noted, it is going to "backfire on them spectacularly."
"There are lots of international NGOs writing and providing evidence about what is happening in Yemen. So hopefully these guys [in the administration] will respect and preserve the dignity of their own country and their own administration, otherwise they are looking worse than other rogue regimes. The US presents itself as the greatest nation on Earth yet it is coming out as a criminal with relation to Yemen," Kim Sharif said.
Hypocrisy over this issue also poses a danger, she said.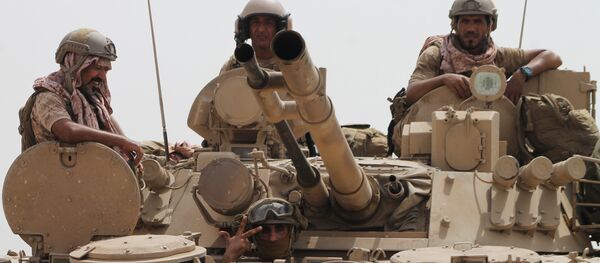 "If you adopt a hypocritical stance to issues of human rights of certain ethnic groups as opposed to others, you come across as a lying hypocritical entity and you are not going to be listened to, even children will ignore what you will be saying in the future. You will become less than a clown," she said.
The US needs to be consistent in how it applies the principles of human rights, democracy and the rule of law across the world.
"You can't select one group in preference over another group. International humanitarian law must be applied consistently to all groups irrespective of their background, whether they are Arab, Jews, Indians, Africans or anybody else. It must be applied equally, because in the eyes of the law all humans are equal. Any preference to one group over another will lead to chaos and anarchy in the international platform," she finally stated.