MOSCOW (Sputnik) — Gabriel made a statement suggesting that the Balkan states my join the block ahead of his first trip to the region, which includes Serbia, Kosovo and Albania.
"I will reassure my interlocutors that the road to the EU will remain open if they opt for progress and reform instead of division and stagnation," he said.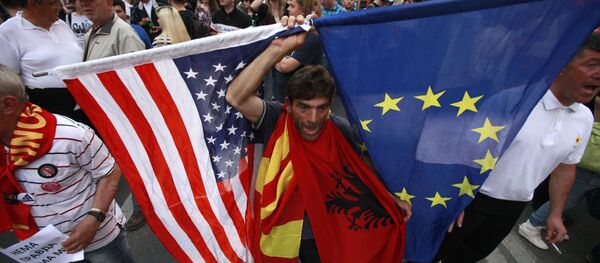 The minister praised the "remarkable progress" made in the Balkan countries over the past years, but stressed that "some of the wounds of the past go deep and can still cause tensions."
"We want to continue to support the countries of the region as they develop their democratic and rule-of-law structures and move towards stability and prosperity," the minister stated.
Of the Western Balkan states, Serbia, Albania and Macedonia are EU candidates, while Bosnia and Herzegovina and Kosovo, which unilaterally proclaimed independence from Serbia in 2008 and was recognized by over 100 UN member states, are prospective candidates. Serbia, as well as Russia, China, Israel and a number of other countries does not recognize Kosovo's independence.