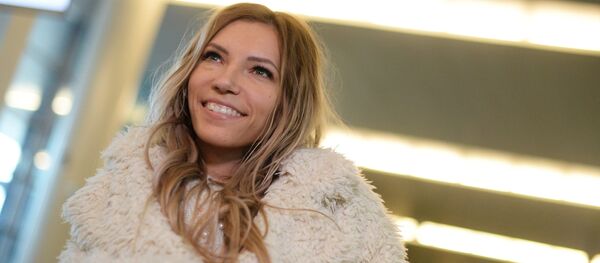 MOSCOW (Sputnik) — Moscow's refusal to broadcast Eurovision-2017 as well as the rejection of proposals by the European Broadcasting Union (EBU) to resolve the standoff between Moscow and Kiev on Russian participant mean that Russia will not be able to take part in the event, the EBU said on Thursday.
"These proposals were to either take part via satellite or to change their chosen artist to one who could legally travel to Ukraine for the duration of the Contest. Sadly both proposals have been rejected by [Russia's] Channel One and they have now announced they do not intend to broadcast the Eurovision Song Contest 2017," the EBU said in a statement.
"Unfortunately this means Russia will no longer be able to take part in this year's competition. We very much wanted all 43 countries to be able to participate and did all we could to achieve this," the EBU stressed.
The 2017 Eurovision contest will take place in Kiev in May, with Russia scheduled to participate in the second semifinal on May 11, and the final being set for May 13. However, the Ukrainian Security Service banned entry into the country for Samoilova for three years due to her visit to Crimea in 2015 without first obtaining a permit from Ukraine. In accordance with the country's law, Ukraine may ban entry for foreigners who had visited post-referendum Crimea without a permit from Kiev.
Russian officials criticized Kiev's ban on Samoilova's entry to Ukraine, with Kremlin spokesman Dmitry Peskov warning against politicizing the Eurovision.