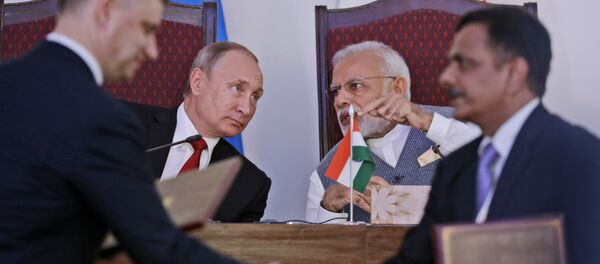 New Delhi (Sputnik) — Consider these facts: In 2015-16, Russia's share in India's total trade was little above 1 percent, while India's share in Russia's overall trade was just 1.2 percent, according to Research and Information System for developing countries (RIS), a New Delhi-based think tank. The bilateral trade stood a little over $7 billion when India's gross domestic product (GDP) stands at about $2 trillion and Russia's at $1.3 trillion.
Indian exports to Russia were valued a little over $2 billion during the period when the country exported goods worth $40.3 billion to the US, which is also India's leading export destination. Indian imports from Russia stood over $5 billion in 2015. During the same period, Indian imports from China were valued at $61.6 billion, making the country the leading source of imports.
The below-par performance in trade has caught the attention of policymakers on both sides with several initiatives under consideration between Russia and India. A free trade zone between the Eurasian Economic Union (EAEU) and India was discussed by Indian Commerce and Industry Minister Nirmala Sitharaman and her Russian counterpart Denis Manturov last month.
Both Russia and India aim to enhance the bilateral trade to the tune of $30 billion by 2025 as part of Prime Minister Narendra Modi and President Vladimir Putin's vision.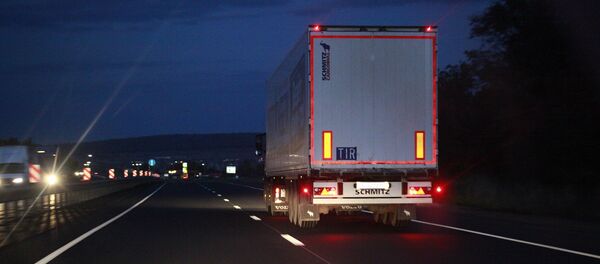 Experts suggest that a hard reboot in Indo-Russian trade ties can come with enhanced people-to-people contact and private sector ties, apart from the overwhelming government sector ties.
"Both countries need to ease visa facilities as it has been a common complaint of businessmen that it takes too much time to process. Indian businessmen reported that it took six weeks, in some cases, to get their visas processed by Russia," former diplomat Vyacheslav Trubnikov said during a high-level panel discussion on "Seven decades of friendship: Prospects of Russian-Indian strategic partnership".
"Business is the future. Both countries need to give more space to the private sector and ease regulations for investment. Some recent deals in the energy sector involving private players are encouraging in this regard. More business-level exchanges are also required," said India's Himani Pant from the New Delhi-based Observer Research Foundation, while concurring with Trubnikov.
More business-level decisions are expected this year with Indian PM Modi slated to attend the St. Petersburg International Economic Forum in June this year as the chief guest. Progress is expected on the free trade agreement and infrastructure funds.