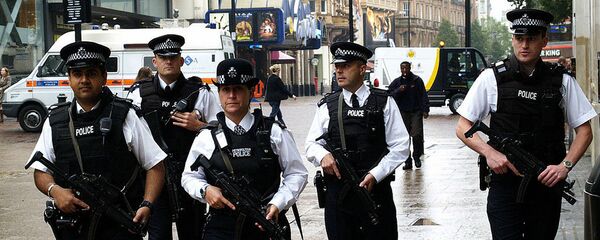 SIMFEROPOL (Sputnik) — The suspected extremists were seized in a special operation in Crimea's southern Bakhchysarai district and a warning shot was fired to make the group comply with police demands, according to Kondrashova.
"One law enforcement officer made a warning shot in the air… Nobody was injured. The shot was made as a warning to stop illegal actions by the group as well as to stop their resistance to police demands," Kondrashova said.
The operation, conducted by the Interior Ministry in conjunction with other agencies, then continued with officers seizing extremist literature, she added.
The name of the extremist organization was not revealed but a security services source told Sputnik that the Hizb ut-Tahrir terrorist group, which is outlawed in Russia, was involved.
The group has been active among the Crimean Tatar community as well as other parts of Russia. The Russian security services regularly raid Hizb ut-Tahrir terror cells and arrest people affiliated with the group.