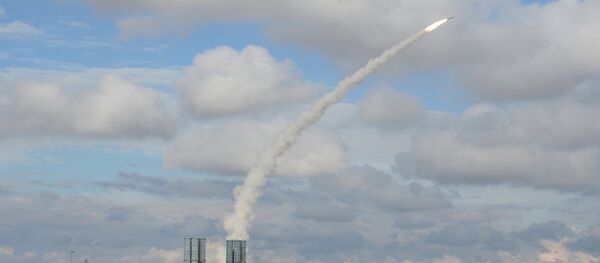 With an operational range of 400-600 kilometers, the S-500 Prometey is designed for intercepting and destroying intercontinental ballistic missiles, as well as hypersonic cruise missiles and other aerial targets, including planes and helicopters.
The S-500 can simultaneously intercept up to 10 ballistic and hypersonic missiles traveling at a speed of 7 kilometers per second. It is capable of engaging targets at an altitude of up to 200 kilometers.
"Every year we get five S-400 air defense systems, new radar stations. We are satisfied with that pace; the further development is ongoing. We [the Defense Ministry] and the defense industry are not standing still, the modern S-500 missile system is rapidly developing, and in the near future it will be put into service with the air defense," commander of the Aerospace Forces Col. Gen. Viktor Bondarev said last week.
Earlier, head of the Zhukov Air and Space Defense Academy Vladimir Lyaporov said that the training of the specialists set to work with S-500 systems was launched.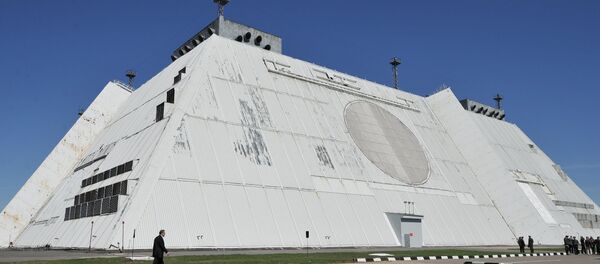 In an interview with
Radio Sputnik
, military expert Viktor Baranets shed light on some of the distinguishing features of Russia's top-notch missile defense system.
"According to the plan by the Defense Ministry, the S-500 will be the backbone of Russia's integrated air-defense and missile-defense system. The S-500 can intercept targets in near space, including an intercontinental ballistic missile," Baranets said.
The expert noted that in comparison to the S-300 and the S-400, the S-500 features other advanced capabilities.
"The system will have missiles of different purposes. Moreover, the S-500 can destroy low-earth-orbit satellites and maneuvering warheads. It has an operation range of 600 km. In these terms, it is second to none. A huge step has been made in the development of missiles for the S-500. Now, it is necessary to conduct tests as soon as possible and then the S-500 will enter service," Baranets said.
Never miss a story again — sign up to our Telegram channel and we'll keep you up to speed!