WASHINGTON (Sputnik) — The Syrian news agency SANA reported that a US strike on Wednesday had hit toxic chemicals compiled by Daesh (banned in Russia) near Deir ez-Zor, killing hundreds of people.
The Syrian military said that this fact proves that terrorists possess chemical weapons.
2) US-led Coalition Spox Colonel John Dorrian tells @Reuters no coalition strikes in Deir Ezzor at time. "Likely intentional misinformation"

— Dylan Collins (@collinsdyl) 13 апреля 2017 г.
​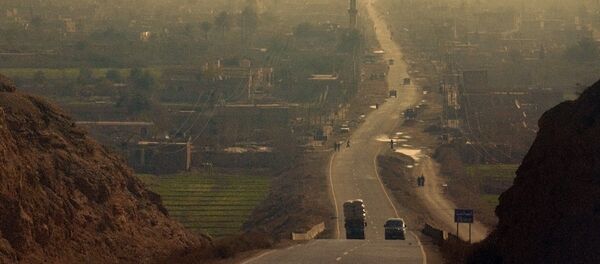 According to the Syrian General Staff, the US-led coalition's strike killed several hundred people, including civilians. Hundreds were poisoned as a result of the strike on Daesh's headquarters and depot with chemical weapons.
In a Syrian army command communique obtained by Sputnik, the military said US-led coalition planes struck a warehouse where Daesh fighters were present.
"A white cloud formed at the place of impact, then a yellow one, which indicates the presence of a large number of toxic agents," the communique reads.
The news comes as Washington and its allies are blaming the Syrian government for a suspected chemical attack in the Syrian Idlib province on April 4.
Syrian opposition claimed on April 4 forces loyal to President Bashar Assad had used a chemical gas on people in the northwestern province, killing nearly 80 and injuring 200. Assad argued his government has no chemical weapons after agreeing to have them destroyed in 2013. He also ruled out having used chemicals against own people.
The 
Russian Defense Ministry said
 next day that the airstrike near Khan Shaykhun was carried out by Syrian aircraft, which struck a terrorist warehouse that stored chemical weapons slated for delivery to Iraq.