BERLIN (Sputnik) — According to the Sueddeutsche Zeitung newspaper, the prosecution believes that the notes could be written to put the investigation on the wrong track.
Three identical notes demanding to withdraw German Tornado jets from Syria and to close down the US Ramstein Air Base in southwestern Germany were found near the site of the explosions that occurred next to the bus of the Borussia Dortmund football team on Tuesday. The blasts left two people injured, including a police officer and Borussia player Marc Bartra.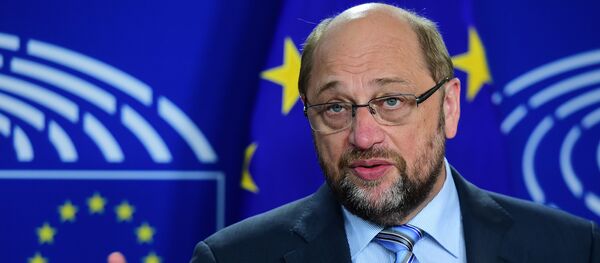 Shortly after the attack media reported that the far-left Antifa movement (Antifascistisk Aktion) allegedly claimed responsibility for the attack. The Prosecutor General's Office stated that, according to the results of the initial investigation, the authenticity of the Antifa claim causes "serious doubts."
On Thursday, the Prosecutor General's Office issued an arrest warrant for an Iraqi citizen identified as 26-year-old Abdul Beset A., who was detained on Wednesday in connection to the attack and is "strongly suspected" of being a member of Daesh terrorist group, outlawed in Russia.