During a press conference with Maliki, Chinese Foreign Minister Wang Yi reaffirmed Beijing's support for a Palestinian state based on borders that existed before the Six-Day War in 1967, with a capital in East Jerusalem.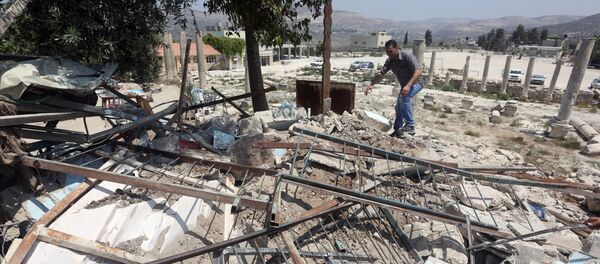 Wang said, "Seventy years later, what we see is that our Palestinian brothers have yet to establish an independent state with full sovereignty … This is unfair, and this terrible injustice must be addressed, and it cannot continue," according to German media outlet DPA.
The pre-1967 borders have been called "indefensible" by Israel, though former US President Barack Obama and others have voiced their support for those demarcations.
Wang also said that Beijing supports the 2002 Arab Peace Initiative, which seeks to normalize relations between Arab states and Israel and calls for Israel to be recognized as a state on the condition that Tel Aviv helps facilitate the creation of a Palestinian state by ceding its territorial control to the pre-war borders.
Beijing supports the two-state solution as well. Maliki agreed that this was the best course of action, saying that the "cornerstone of the fight against terrorism" would be the establishment of a Palestinian state.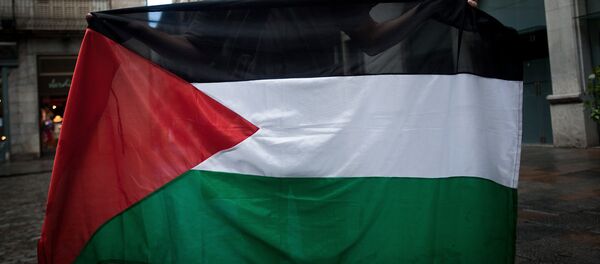 He added, "We do encourage China to do more of this kind of approach, in order to see peace ultimately achieved in our region."
Wang remarked, "Despite all the hotspot issues popping up in the Middle East, the issue of Palestine remains the central issue." He pledged that Beijing would furnish more than $7 million in humanitarian aid to assist in the construction of a solar power station.
This support has not affected China's relationship with Israel, however, as a new series of technology cooperation programs were established last month during a visit from Israeli Prime Minister Benjamin Netanyahu.
Before arriving in China Netanyahu's office released a statement saying, "We will continue the talks on establishing a free trade agreement between China and Israel and we will hold the third joint Israel-China innovation conference. Of course we are continuing to develop new markets and to open new markets for the Israeli economy."