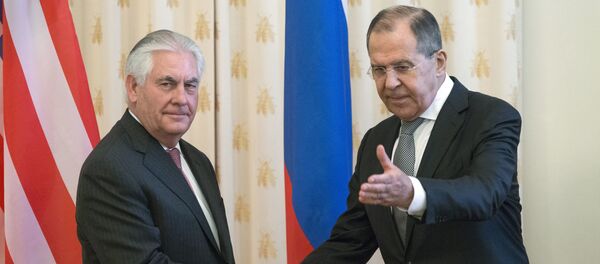 BEIJING (Sputnik) — On Wednesday, Assad said in an interview with the AFP news agency that the allegations against the Syrian authorities of the events in Khan Shaykhun are fabricated and that Syria does not possess a chemical weapon arsenal.
"Regarding Assad's interview, I was watching it with sadness… I saw 100 percent lie and propaganda in this interview," Ayrault said at a press conference with Chinese Foreign Minister Wang Yi.
On April 4, the National Coalition for Syrian Revolutionary and Opposition Forces blamed the Syrian government for an alleged chemical weapons attack in Khan Shaykhun in the Idlib province. Damascus denied any involvement in the Idlib incident, while the Syrian army said it does not possess chemical weapons. Western powers rushed to condemn Damascus, while Russia insisted on a proper investigation and said the incident was likely the result of an airstrike on a militant weapons cache rather than a deliberate attack.
On Wednesday, Russian Foreign Minister Sergey Lavrov held a meeting with US State Secretary Rex Tillerson in Moscow and said Moscow had seen the United States' readiness to support international investigation of the events in Idlib.