TEHRAN (Sputnik) – The elections have been scheduled for May 19.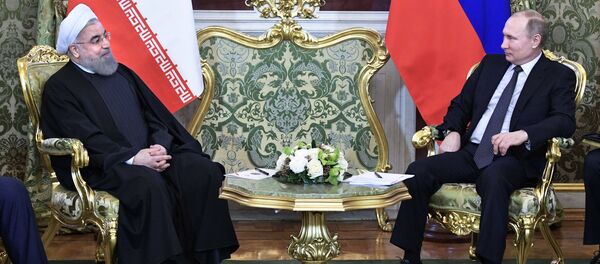 In February, Iranian Vice President for Legal and Parliamentary Affairs Hossein-Ali Amiri said that Rouhani would participate in the next presidential election.
On Wednesday, Former Iranian President Mahmoud Ahmadinejad registered as a presidential candidate along with former Vice President Hamid Baghaei and Ex-Cabinet Secretary Masoud Zaribafan.
After the end of the registration, the candidates will participate in televised debates until the pre-election silence day on May 18. The candidate who gains the support of more than 50 percent of voters will become the country's president. If no candidate reaches this threshold, the run-off will be carried out between the two presidential hopefuls receiving the higher number of votes.
Media reported Friday citing the Interior Ministry that so far about 500 candidates had registered for the elections.