"On the condition of understanding that such [US] unpredictable actions don't repeat," the Kremlin spokesman said answering a question what could be the condition for Russia's restoration of the decondfliction channel with the US on the flights in Syria.
He classified the US' unpredictability "in the sense that an alleged Syrian army involvement in a chemical attack was declared as the reason for the [April 7 missile attack on Sha'irat airfield in Syria] action."
"This charge was laid without any grounds, conducting a probe and without even attempting to conduct this investigation," Peskov said.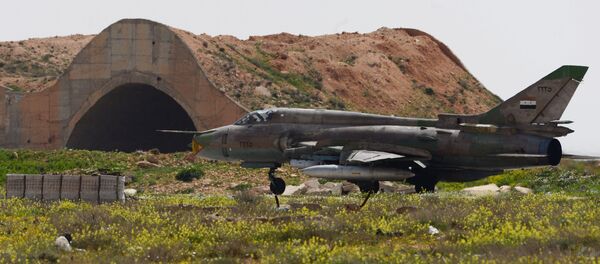 He said that the US did not provide any proof on the reported Idlib chemical attack during the talks between Russian President Putin, Foreign Minister Sergei Lavrov and US Secretary of State Rex Tillerson.
The Kremlin spokesman emphasized that Moscow is not attempting to advocate any party over the Idlib incident, but opposes accusations lacking proof. He said that Russia has information from the military concerning the Idlib incident, but doesn't urge to believe it as calls for an thorough investigation.
"We have information possessed by our military. They have far more developed infrastructure and presence in Syria than other states. They [Russian military officials] have their own point of view they had already voiced. We don't call for taking it on trust. We say that it is needed to conduct a thorough investigation any way," Peskov said.
Western partners claim that they possess some data on the Idlib chemical attack, but don't present it, Peskov added.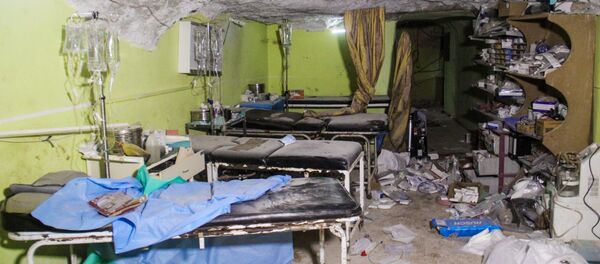 The United States launched 59 Tomahawk cruise missiles at the Syrian military airfield in Ash Sha'irat near Homs late Thursday. US President Donald Trump said the attack was a response to the alleged chemical weapon use in Idlib on Tuesday, which Washington blames on Damascus.
Russia called the attack
an "agression act against a sovereign state."
Following US missile attack on the Syrian airbase, the Russian Foreign Ministry said that Moscow has suspended its memorandum of understanding on air safety over Syria with the United States.
The Pentagon said later that the US still wants to keep dialogue with Russia via the deconfliction channnel.
The Russia-US deconfliction mechanism aimed to avoid aerial incidents over Syria was suspended from April 8.