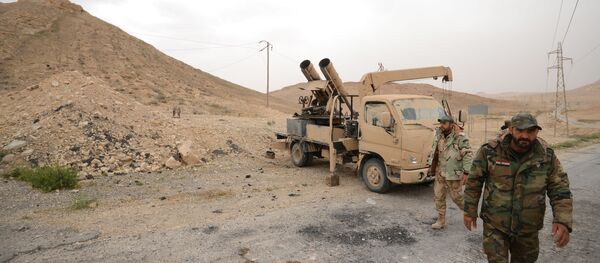 MOSCOW (Sputnik) — The Syrian army is currently advancing against Daesh on the western bank of the Euphrates, while the Kurdish-led Syrian Democratic Forces (SDF) are in control of the eastern bank and are advancing on Raqqa.
"The Syrian forces will continue to advance in other areas, including Deir ez-Zor and in the direction of Raqqa," Shaaban said at a press conference at the Rossiya Segodnya news agency.
Daesh captured Raqqa in January 2014 and the city has served as its center of operations since.
The Syrian government-held city of Deir Ez-Zor has been under siege from Daesh since July 2014.