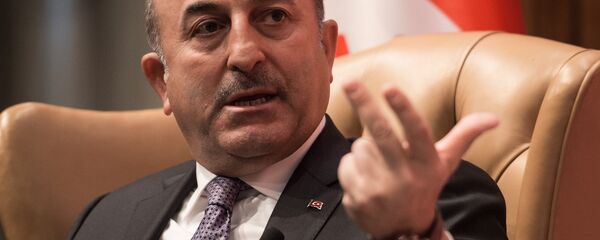 MOSCOW (Sputnik) – He pointed out that the bilateral ties should be based on fair principles and added that the EU accession talks made a positive contribution to the Turkish economy.
"We have reached the lowest point in our relationship with the EU. To get out of this, I have proposed a summit," Celik told the Haber Turk broadcaster as quoted by the Anadolu news agency.
"Negotiations on full membership to the EU has made a positive impact on our national income," Celik said.
Turkish-EU relations have recently took a hit after several European countries' refused to let Turkish officials campaign to gather support for a referendum on strengthening powers of President Recep Tayyip Erdogan.
Last year, the European Union condemned Ankara's clampdown on those suspected of ties to the organizers of the 2016 July's failed coup in Turkey. The bloc voted in favor of freezing EU accession talks with Ankara as a result.
Turkey signed an association agreement with the then-European Community in 1963, and submitted a membership application in 1987. Talks about Ankara's membership of the European Union began in 2005, however the negotiations have been repeatedly suspended over the years due to various obstacles.