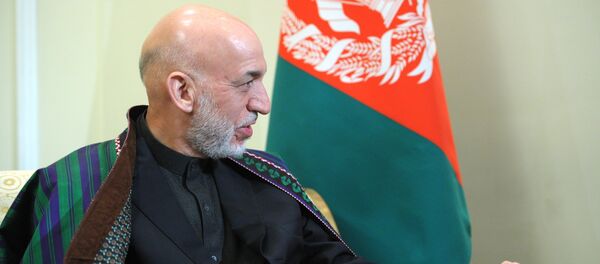 MOSCOW (Sputnik) — US decision to drop its biggest bomb,
Massive Ordnance Air Blast (MOAB)
, in Afghanistan will not bring a change in the political situation, which is the only lasting solution for peace and security in the country, Executive Director of Veterans For Peace non-profit organization Michael T. McPhearson told Sputnik on Friday.
"Dropping this bomb may meet a tactical objective, that is yet to be seen, but it does nothing to change the political situation. In fact, the US war in Afghanistan and ensuing instability, created the environment from which Daesh [outlawed in Russia] in Afghanistan has sprung," McPhereson said.
He recalled that the United States "supposedly" invaded Afghanistan to defeat al Qaeda terrorist organization (outlawed in Russia) and to capture its leader Osama bin Laden.
"That morphed into defeating the Taliban [outlawed in Russia] and now Daesh is on the scene. This is the same situation US policy has created in Iraq, and the chaos of that policy has spread to Syria," McPhereson added.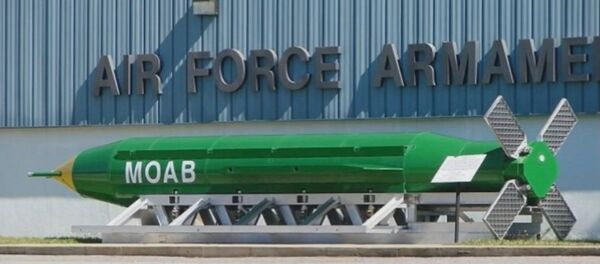 McPherson also stressed that only political solution could provide peace and security in the region, adding that the population of war-torn countries should have the right to determine their future, not the United States.
"In each instance, the only lasting solution for peace and security is political. Which means getting people to a table to talk and the US giving up trying to control outcomes. The people of Afghanistan, Iraq and Syria have the right to determine their destiny, not Washington DC thousands of miles away. War is not a strategy for peace," he said.
On Thursday, the 22,000-pound GBU-43, or MOAB bomb, nicknamed the "Mother of All Bombs," which is the largest non-nuclear bomb in the US military arsenal, was dropped from a C-130 military airlift aircraft, targeting an underground complex and tunnels in Afghanistan's eastern Nangarhar province believed to be used by the Daesh.
Earlier in the day, an Afghan Defense Ministry spokesperson told CNN broadcaster that at least 36 Daesh militants had been killed in MOAB bomb attack.