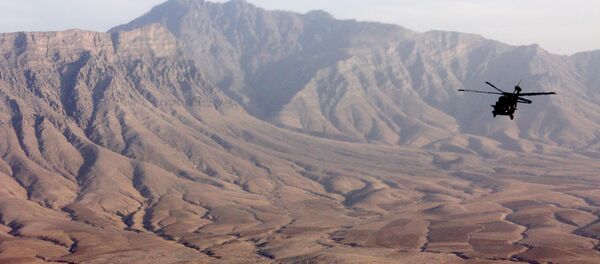 MOSCOW (Sputnik) — On Thursday, US military aircraft dropped the 22,000-pound MOAB, nicknamed the "Mother of All Bombs" in Afghanistan's Nangarhar province to destroy a system of underground tunnels and caves in the region, thought to be used by terrorists. According to Nangarhar officials, the bomb killed at least 94 terrorists including four senior Daesh commanders.
According to Khaama Press, Karzai criticized the Afghan government for allowing the US forces to carry out the strike, raising at the same time questions about suddenly intensified US attacks on terrorist positions.
The former Afghan leader stressed that use of the MOAB was an insult to the country.
The United States and its allies launched a military operation in Afghanistan in 2001 following 9/11 terror attacks. The mission in Afghanistan ended on December 28, 2014. On January 1, 2015, NATO announced its new mission in the country, called Resolute Support, to train and assist the Afghan security forces.
Afghanistan has been experiencing significant political, social and security-related instability for decades, as terrorist organizations, including the Taliban and the Islamic State, both outlawed in Russia, continue to stage attacks against civilian and military targets.