MOSCOW (Sputnik) — According to the Islamic Republic of Iran Broadcasting (IRIB), Mohammad Hashemi Rafsanjani registered on Saturday, the last day of registration.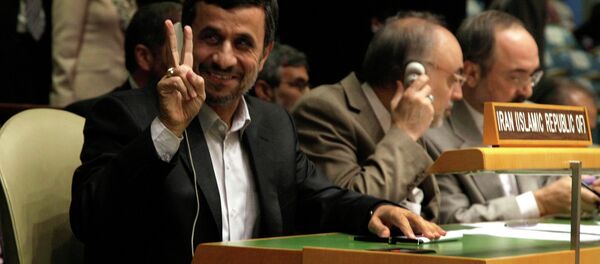 The late president's brother has held a number of top positions in the country. From 1984 to 1994 Rafsanjani was in charge of IRIB. During the presidency of Akbar Hashemi Rafsanjani (1989-1997), he also served as vice president for executive affairs. Since 1997, he has been a member of Iran's Expediency Discernment Council, which plays an advisory role to the Supreme Leader of Iran.
On Friday, Iranian President Hassan Rouhani, whose term expires on August 3, also registered as a candidate in the upcoming election. Among other presidential runners are former Iranian President Mahmoud Ahmadinejad, ex-Vice President Hamid Baghaei and former Cabinet Secretary Masoud Zaribafan.
The list of the candidates, which, according to local media reports, exceeds 1,000 names, will be checked by Iranian Guardian Council of the Constitution that will approve the final list of the contestants.
The Iranian presidential election is scheduled for May 19. The candidate who gains the support of more than 50 percent of voters will become the country's president. If no candidate reaches this threshold, the run-off will be carried out between the two presidential hopefuls receiving the highest number of votes.