MOSCOW (Sputnik) – The canistered solid-fuel ICBMs, yet untested, were rolled out at the Saturday parade marking the 105th birth anniversary of founder and former leader Kim Il-sung, The Diplomat magazine reporter Ankit Panda wrote on Twitter, posting pictures of the missiles.
​Other media reports said that the ICBMs were rolled out on Chinese trucks.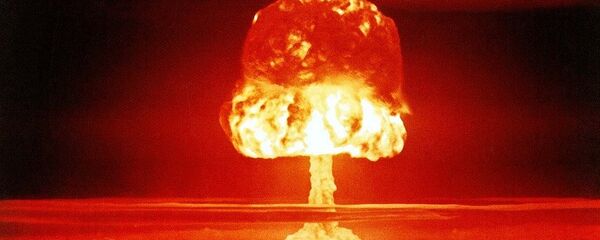 South Korean military officials confirmed to Yonhap news agency on Saturday that the ICBMs appeared to be of a new type.
"It [missile] seems longer than the existing KN-08 or KN-14 ICBMs," one of the officials said.
Earlier Saturday media reports said that North Korea displayed submarine-launched ballistic missiles (SLBMs) for the first time at the military parade.