A group of Russian ships are expected to sail through the English Channel overnight tonight.
"The Type 23 frigate located the two Russian ships in the early hours of Friday morning [14 Apr 17] as they sailed through the North Sea towards the Dover Straits," the UK ministry said.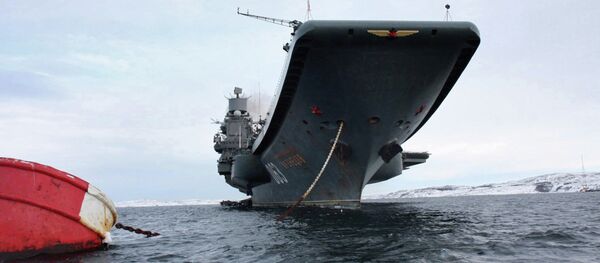 27 January 2017, 14:17 GMT
According to the release, the Russian naval group consists of the Steregushchiy-class corvettes, Soobrazitelny and Boiky, as well as a support tanker and an ocean-going tug.
"HMS Sutherland will continue to monitor the movements of the ships as they pass close to UK territorial waters today."
The British Secretary of Defense Michael Fallon said that the UK frigate is "carefully marking these Russian ships as they pass close to UK waters."
The UK naval forces "watch on every movement of the ships, using state-of-the-art radars to track the course and speed of the ships as they pass close to the UK," the release added.
According to the Commanding Officer of the frigate Sutherland, the ship should escord warships that approach Britain, adding that the task is a "routine business."