Hundreds of people took to the streets in cities across the US last week to protest against President Donald Trump's missile strikes on a Syrian air base. A rally against US military actions was also held outside Downing Street in London.
"I think the consequence would be to prolong the war and I think that is the goal of US foreign policy. The Trump administration said they had accepted that Assad would remain the president and they no longer had the goal of a regime change, but still the goal was to partition Syria and to accomplish by other means what has been an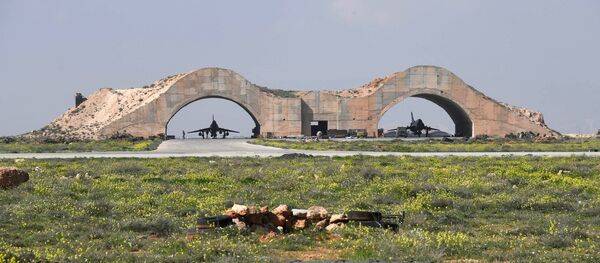 American plan for many years and that is to destroy secular governments in the Arab world," Kimberley told Sputnik.
She further said that she doesn't believe that the chemical attack in Syria was done by the Syrian government because "it doesn't make any sense."
"Assad would have had something of a victory and then would undermine it by carrying out this act. I think it's important for people to know that the so-called rebels are the jihadists groups backed by Turkey and Saudi Arabia and they have access to chemical weapons too," the analyst said.
"What is interesting is that these attacks always occur at some moment that is very opportune for them. It was an opportunity for Trump to increase his approval ratings.
It is very sad but it's true that in the United States, Americans love a president who goes to war or takes some military actions somewhere," Kimberley said.
She further spoke about how the US carries out very inhumane policies and supports very inhumane regimes around the world and every time they claim that some military action is based on humanitarianism it is a lie.
Kimberley gave examples of Iraq and Libya contending that the leaders of these countries were tyrants, hence intervention occurred for "saving people from that tyrant and eventually those same people got killed."
Verbalizing why the US didn't carry out a proper investigation and instead just launched a missile strike on Syria, the analyst said that "investigating this attack would reveal that it was not the Syrian government."
"The goal is to keep practicing imperialism and investigating this attack would undermine what is always the goal of US foreign policy and because Trump spoke about changing the relationship with Russia and because he was accused of being under Putin's influence, carrying out an attack against a Russian ally gives him some protection from those charges," Kimberley said.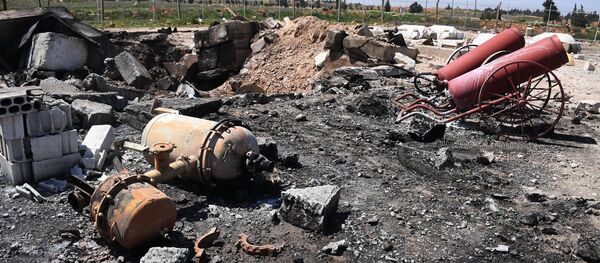 She further said that there were reports suggesting that Trump faces impeachment and so by taking such an action he might have protected himself politically.
Kimberley added that the western mainstream media reportage of the chemical attacks was "completely biased."
Media outlets, such as The New York Times, were presented with "very flimsy evidence quoting the White Helmets." "There was no call for investigation; no attention was given to those who were critical or skeptical. We were just told that Assad had done it, that people were dying," the analyst said.
Early on April 7, the United States launched 59 Tomahawk cruise missiles at the Syrian military airfield in Ash Sha'irat, located about 40 kilometers (25 miles) from the city of Homs. US President Donald Trump said the attack was a response to the alleged chemical weapon use in Syria's Idlib, which Washington blames on the Syrian government.
Russia described the attack as an aggression against a sovereign state.
On April 4 the Syrian opposition claimed that forces loyal to President Bashar al-Assad had used a chemical gas on people in the northwestern province, killing nearly 80 and injuring 200. Assad argued his government has no chemical weapons after agreeing to have them destroyed in 2013. He also ruled out having used chemicals against own people.