"It certainly was a show of force. Some people look at issues like this and say that they happen in a vacuum, that it only impacts that one region. That's not true anymore," he said. "The Americans didn't even need to disclose this, but they did. They made the decision that they are going to go public with this issue."
The US Central Command confirmed the use of a GBU-43 bomb on Thursday. The GBU-43/B Massive Ordnance Air Blast (MOAB), nicknamed the Mother of All Bombs, is a thermobaric bomb, the largest non-nuclear bomb in the Pentagon's arsenal.
The official announcement prompted Rice to suggest that the move was meant to send a signal.
"This was designed not just for the theater, not just for Afghanistan. It's also designed for North Korea. The United States has a battle group that's moving towards North Korea as we speak. This is designed for Syria, certainly after 59 Tomahawks were fired there last week. This was designed for Russia so that Russia sees that the Americans are more than willing to fire off whatever it is they feel they are compelled to fire off," he explained.
Last week, United States President Donald Trump authorized a massive airstrike on a military base in Syria in a move that marked a worrying U-turn on Washington's previous stance on the crisis in the Arab country. Several days earlier high-ranking US officials had indicated that Washington readjusted its priorities in Syria, focusing on anti-Daesh efforts instead of President Bashar al-Assad.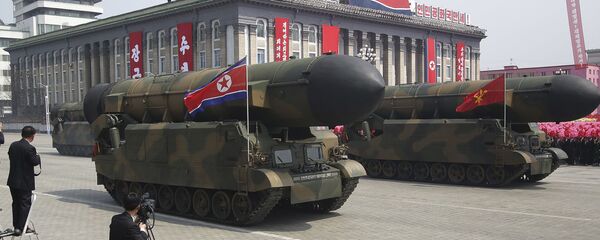 "The problem is that it's completely unclear what it is that President Trump is willing to do. His reversals are extraordinary. We can look at what he said about NATO. Now all of a sudden NATO is great. During the election cycle he was saying that it was a disaster, that it was an anachronism that needs to be disbanded," Rice said. "Number two. He was talking about Syria, saying we are going to focus on Daesh and we would ignore Assad. This was within 12 hours of the airstrikes themselves."
The analyst further mentioned a U-turn on North Korea.
Washington has recently adopted a hardline stance on Pyongyang, repeatedly saying that the United States could resolve the North Korean issue on its own if other nations, primarily China, do not make an effort.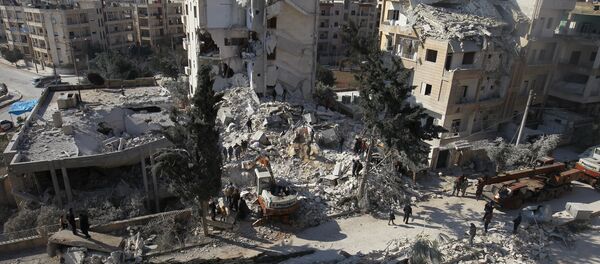 The war of words between the United States and North Korea has escalated after Pyongyang stepped up its military efforts, carrying out a series of missile tests and pledging to conduct its sixth nuclear test. As a result, Washington officially ended its policy of "strategic patience" toward the reclusive nation, saying that all options are on the table.
In addition, the US Navy sent its Carl Vinson Strike Group to the Korean Peninsula, prompting many to question whether Washington could carry out an attack against Pyongyang. These concerns have also been fueled by the Pentagon's unexpected and unwarranted airstrike on a military base operated by the Syrian Arab Army last week.
Have you heard the news? Sign up to our Telegram channel and we'll keep you up to speed!